I may be stuck here, but my thoughts have been traveling far and wide. And today, I am daydreaming about Hida Takayama, Japan. Particularly, dipping in an open-air onsen amidst a colorful autumn landscape.
My initiation into the onsen culture happened in Hida Takayama, where I occupied a vintage-style hot tub alone on the rooftop of Hida Hotel Plaza overlooking the dimly lit townscape, wondering if someone below was watching me as I savored the solitary dip. I want that again.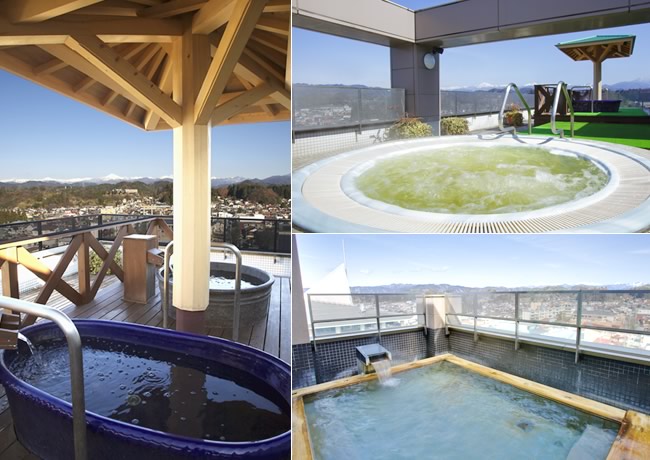 It was my first time in Gifu in 2018, during a familiarization tour across Central Japan, highlighting Aichi and Gifu prefectures. Aichi Prefecture is where Nagoya City is—one of Japan's largest cities, a major auto manufacturing hub, and the main entry point for people touring Central Japan via Chubu Airport.
Hida Takayama is in Gifu Prefecture. It's my ultra-favorite place among the cities we visited in the region. Hida Takayama is also known as Japan's Little Kyoto, with well-preserved villages of old traditional Japanese-style houses, many of which now harbor quaint stores, restaurants, and sake breweries.
I was especially mesmerized by the experience of walking on small alleys between old houses. It was very immersive. I haven't been to Kyoto, but I imagine I would still prefer the Little Kyoto of Takayama because of the genuine old town vibe that's less touristy. (Of course, I still want to visit Kyoto someday.)
Plus, the beauty of nature got me even more hooked on Takayama. The city lies in a mountainous region, trees are in abundance, and there are also little streams and rivers—this whole unit combined complements the quaint historic townscape. Hida Takayama is so laidback and slow-moving; it's a perfect place to destress and self-reflect.
Now, as I daydream about Hida Takayama, I have been mentally picturing my return to this beautiful place. And so I thought, why not plan the trip now? It's a fun way to nurse my intense daydreaming and soothe the travel itch.
Daydream with me!
Travel Plan Rundown
If I will return to Hida Takayama, I'll go during autumn again. Personally, I enjoy the colors of autumn more than spring. But spring would be nice, too.
I would probably go around November because it's the peak of koyo (autumn leaves). Also, at this time, the season is preparing to transition to winter (December) so the temperature is cooler—perfect for enjoying onsen!
Idealistically speaking—without the restraints of time and work—I want to spend 5 days or more in Takayama alone. But of course, there are mundane things I'd need to mind such as how long I can be off work. Also, naturally, travelers would want to explore different towns to make the most out of their trip. So, I would probably spend at least 3 days in Takayama, and then move to other culturally amazing parts of Gifu Prefecture, such as Gujo Hachiman and Shirakawa-go. I could also go to another personal favorite, Inuyama City, which is right at the border of Gifu but is technically in Aichi Prefecture.
Things to Do in Hida Takayama
For activities, I usually go DIY and skip tour organizers, especially if it's something as simple as food-hopping, biking, or touring the city at night. If you worry about getting inside scoop that the organizers usually offer, you could always turn to the locals themselves—maybe your hotel/Airbnb host, a kind uncle at a sake shop, or a sweet auntie at a souvenir store. But of course, joining tour groups also has its perks—if you're a solo traveler, you could make new friends easily and don't have to worry about where to go and how to get there.
I usually turn to Klook for SIM cards and cheap admission tickets. If I'm looking for a unique activity, I usually browse Klook, TripAdvisor, and Airbnb Experience.
1. The first and foremost thing on the checklist is definitely hot spring! I want to relax in an open-air onsen with views of trees and mountains. If it's autumn, it's definitely going to be even more stunning. Just imagine all the colors!
It's easy to find a nice onsen anywhere in Takayama City, but if you want the ultimate onsen experience, Okuhida Onsengo is an onsen town encompassing several hot spring resorts or "villages" to choose from. The oldest and most popular is Hirayu.
Since I would most likely want to stay in the city center, where I can have easy access to Little Kyoto, museums, and local markets, I could also go for a ryokan. Ryokans are traditional Japanese-style inns that usually have public baths or hot springs. I could dip in a hot bath every night!
On Klook, I found a value package of unlimited bus passes for Takayama and Okuhida Onsengo with roundtrip gondola tickets for Shinhotaka Ropeway. A lot of reviews say that it's a great value for money as there are many places you can visit with just one pass, plus get discounts on Hirayu Onsen and other attractions.
2. The next foremost thing I'd definitely do in Takayama is to just walk around Sanmachi Suji District, which is really the heart of "Little Kyoto" in Takayama as this is where most of the old wooden houses are. Earlier I mentioned the immersive experience of walking along small alleys; this is where it was.
Last time, being in a group with other people, my time was so constrained that I didn't get to freely explore the place as much as I would've liked. So, I want to go back, and stop at a ramen bar, grab a bite from a snack stall, and then maybe do some sake tasting. There are also a lot of souvenir stores here with adorable Japanese items. It would be nice if I could also find a coffee or tea shop to spend more time at.
3. That said, being a coffee lover, I would definitely dedicate an unhurried day for just coffee. That is, I would take a walk or maybe rent a bike and find a nice cafe with good coffee. I could spend a few hours in a coffee shop at Sanmachi Suji and just savor the calm old-town air. It would also be nice to hang at a cafe after soaking in an onsen at Okuhida Onsengo. My brain is drooling.
I'm not a tea person but the Japanese are known to be tea lovers. Perhaps, I could also try a nice tea cafe and pair my tea with some good pastries.
4. On some mornings, I want to wake up early and frolic to Miyagawa Morning Market for another fun food trip and novelty shopping!
I'll be sure to find our "mochi tomodachi"—a Japanese guy we met at Honmachi Sanchome shopping street, who's selling mochi at a small stall inside a food court called EaTown. His mochis have adorable chick faces! He was so nice to us that he gave us free mochis. His business obviously is quite small and I didn't want to just take advantage, so I bought a couple more for midnight snack! He also sets up a stall at the morning market, so I'll be sure to find him there too. The name of his mochi stall at EaTown is Hiyoko-an.
P.S. Honmachi Sanchome is just a stone's throw away from Sanmachi Suji.
5. I love going around on a bike, so biking is definitely on my list! Perhaps, I could explore the places mentioned above on a bike. I think I saw a few cycling tours offered on TripAdvisor, but I'd rather rent on my own. A quick search on Google Maps showed several rental shops with reasonable rates, so it wouldn't be hard. It's possible to rent a bike for a whole day.
6. If there's biking, then there's definitely hiking too! I don't strictly look for mountains to climb; I also really enjoy nature trails along rivers and forested paths.
There are beautiful places right at the heart of the city, perfect so I could easily step out of my hotel/ryokan and head there. There's Shiroyama Park with tree-lined and canopied walking trails that lead to some temples and monuments and views of the city. It's also located near the Takayama Castle Ruins. Also nearby, Higashiyama is a not as scenic but still offers a reposeful stroll around its temple town. Knowing myself, I imagine I would head straight to a coffee shop after strolling at these places.
I'm taking note of other nice hiking spots here. I hope I get to visit all of them!

December 2018. Nabedaira Kogen station of Shinhotaka Ropeway. 
Popular side trip: Kamikochi
How nice would it be to soak in a hot bath after all these!
7. Last but not least—food, food, food! We can't forget that! Of course, it's a given that I'd be exploring food as I explore the places listed here. But I especially got my eye on two local dishes.
During my first trip to the region, we barely had a whole day to tour around Takayama. We had our dinner and breakfast at the Hida Hotel Plaza, and the only time we got to eat out was at the observatory at Shinhotaka Ropeway, where we ate Takayama ramen and Hida beef curry. Takayama ramen is relatively a simple dish, but it was memorable for me. Its aroma permeated the air as we explored the Sanmachi and Honmachi areas in the city. It's basically a soy sauce-based ramen with soft curly noodles and simple ingredients, so I don't know what made it special—maybe the light yet aromatic broth? Its smell really pulls you in. It's a perfect dish to enjoy during the cold season.
Aside from Takayama ramen, Hida beef is another famous local delicacy. I already got to try the beef curry, so when I return, I want to try other renditions of this wagyu beef. Since I love udon, I would love to eat Hida beef sukiyaki udon! Whoops, let me wipe my drool first. I found mouthwatering recommendations online, such as Hida beef nigiri sushi, Hida beef burger, Hoba miso, Hida beef buns, Hida sukiyaki hot pot, and of course steak. Help, I'm drowning in drool!
Hida beef nigiri sushi at Kotteushi, Sanmachi Suji (Kamisannomachi)
Google Maps
Main Website

From Kotteushi Website
Hida beef buns at Kihachiro, Sanmachi Suji (Kamisannomachi)
Google Maps
Main Website

From Kihachiro Website
Hida Beef Burger at Center 4 Hamburger, Sanmachi Suji (Kamiichinomachi)
Google Maps
Main Website

From Center4 Hamburgers Facebook
Hida beef on Hoba miso at Kyoya, near Sanmachi Suji
Google Maps

From Kyoya on hotpepper.jp
Takayama ramen and Hida beef are probably the two most ubiquitous local dishes in Takayama. I'm having a hard time scouring online recommendations for where to eat Takayama ramen because it's practically everywhere in the city. You would have to be a really unlucky, doomed person if you end up in a bad ramen place! So, I'll leave it to adventure to find a place to enjoy this dish—as well as sake! I'm not really a hard drinker (yes, 18-year-old self, not anymore), but I should definitely try a lot of sake in Takayama.
Where to Stay in Takayama
I am absolutely not a finicky person, but privacy and solitude are really important to me when I travel, especially when it comes to lodging. I don't mind staying in a budget room with a stone-hard mattress or a guesthouse with shared bathrooms and kitchen, as long as I still get a room to myself. I really like making new friends, and I think I would also enjoy staying in a dormitory or hostel for a night or two. However—it would be draining for the introverted side of me. And we travel to de-stress, right? That's why, I want to choose a place where I can be free and comfortable after a long day of adventure.
Ryokans are very unique compared with modern hotels. Staying in a ryokan is part of the Japanese experience that would complete one's trip. So when I return to Japan, I would most definitely veer away from contemporary hotels and stick to Japanese-style inns and guesthouses. Browsing accommodations is a fun thing to do; daydreaming gets even more vivid as I imagine myself relaxing on a nice bed while looking out wide windows with views of autumn-tinted mountains, a hot cup of coffee in hand.
For accommodation, my main go-to is Agoda mostly because of the Book Now Pay Later option. I also like Hotels.com because of the "Complete 10 nights and get 1 reward night" program, but I guess Agoda's feature is more favorable for me. Of course, there's also Airbnb, but I have never tried it for overseas accommodation. There are other widely used sites in Japan, such as Kayak, Rakuten Travel, Jalan.net, and Japanican. Maybe I'll try them next time.
For now, these are my favorite candidates, ranging from mid-range to low-range/budget room rates.
I love their onsen options! What I'm excited about with this ryokan is the outdoor onsen area with views of the Japanese North Alps. There's also a private hot spring area available for reservation upon check-in with no additional charge! Also, it is right at the heart of the city; 15-20 minutes by foot to Miyagawa Morning Market and Sanmachi Suji.

*Sadly, the hotel is indefinitely closed because of the pandemic. I hope they'd be open again by the time I'm ready to go to Takayama!

Photo from Takayama Kanko Hotel Website
It's a legit temple (minus the monks) that has been repurposed into a hotel. The photos show the cozy, rustic features of a Japanese inn but with a modern and luxurious flair. Although I said I want to focus on ryokans with hot spring baths, I've bookmarked this hotel because of the interesting concept and the in-house Japanese yoga sessions!

Garden View room photo from Temple Hotel Takayama Zenkoji on Agoda.
There are countless of ryokan options around Okuhida Onsengo, even in Hirayu alone. This one so far has caught my eye because of the loud rustic elements, particularly the antiquated dark wood. On one hand, this is the type of place you would expect to see a ghost like in movies, lol. On the other hand, if clean and well-maintained, it's the warmest, coziest, and homiest countryside lodging you could have!

I should stay at their Gassho-style house, a kind of traditional farmhouse in Japan, the most prominent example of which is the houses at Shirakawa-go.

Photo from Hirayunomori Website
Itakura No Yado Hakuguri
Airbnb

Located in a peaceful riverside village, this Airbnb guesthouse stood out to me because of its relative remoteness and, of course, the rustic style of the house. It's my ideal place for solitude and reverie. I also like that they have bicycles for guests to use. By my calculation, I could go to the city proper in 30 minutes on a bike. That would be such a heartening activity for me.

It doesn't have anything like an onsen, but it has a wooden tub in the bathroom; that's still great!
Final Thoughts About Hida Takayama
Wow, seeing how long this has stretched—it's been an intense daydream about Takayama! Although I have already been there, the Chubu region remains to be my top dream destination in Japan. I'm also the type of traveler for whom #sepanx is indeed real and one visit is never enough; e.g., there are many places I haven't visited in Asia, and yet I had decided to go for a second time to Singapore and South Korea.
For travelers, one of the most important considerations when traveling is how to get around. By comparison, Japan is not as easy to get around by public transport as South Korea, especially in the countryside. I've become quite familiar with the JR Pass but I still feel intimidated by its complexities. You'd have to be familiar with the regions or areas you're traveling to because there are different kinds of passes that cover different regions. For example, Takayama is covered by JR Takayama-Hokuriku Pass, JR Alpine Route Pass, and of course the Nationwide JR Pass. Local bus passes are a different matter too. If the scope of your travel is small, like one or two neighboring cities, it'll be easier to plan.
Takayama belongs to the countryside, so there are places that are hard to get to by public transportation. Even taxis can only get you so far (not to mention they're expensive). Car rentals are usually the best bet, but I don't know how to drive! The good thing is most of the places I've listed here are accessible from one another. I could use the train or bus, walk, or bike. The most challenge I'd have is probably when I go hiking in the mountains.
I don't know when we can travel again. But when things go back to normal, Takayama is definitely at the top of my travel list. I don't know what's in store for me in the future, but I wish I could have a lifestyle where I could go away for a long time and spend days freely in Japan.
For now, I'm concluding my daydreaming about Hida Takayama. There are other wonderful places in Japan that I'm daydreaming about, but I'll save them for another entry.
I'll see you again soon, Takayama-san.